2017-01-02
Dar Îftaa hişyariya koçberiya ji rêzên DAIŞ bo nav Qaîda dide
Welîd Ebû Xêr li Qahîra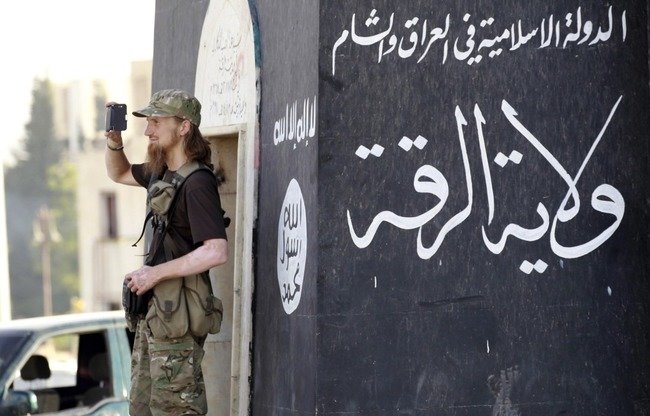 Rewangeha fetwayê ya Dar Îftaa ya Misrî hişyarî da ku piştî ku "Dewleta Îslamî li Iraq û Şamê" (DAIŞ) di bin agirê navdewletî de ye li Iraq, Sûriye û cihên din, çekdarên wê dê hewl bidin penagehekê di bin baskên Qaîda de bibînin.
Ev metirsiyeke cidî ye, pisporên girûpên terorî ji Meşariq re gotin, ji ber ku Qaîda çavkaniya îdyolojiya terorîst a cîhanî ye û dayika gelek girûpên terorîst e, bi taybetî yên ku li Sûriye û Iraqê ne.
Di daxuyaniya 1ê Mijdarê de, rewangeha fetwayê ya Dar Îftaa hişyarî da ku şikestina DAIŞ li Iraq û Sûriyê "dîsan Qaîda tîne pêşengiyê".
"Şikestin û vekişîna DAIŞ ji Iraqê ji encama gurzên lipeyhev ji aliyê hevpeymaniya navdewletî ve û kêmbûna karînên wê yên şer, darayî û medyayî û herwiha karîna wê ya bitevgerkirin û tejnîdkirinê, hemû nîşanên bidawîbûna 'projeya xîlafeta DAIŞ' in ," rewangehê got.
Şikestin û binketina projeya "îdyolojî" ya DAIŞ dibe ku bihêle endamên wê yên tundrew û tundûtûj berê xwe bidin Qaîda, wê got.
"Hişyariya Dar Îftaa derbarê metirsiya çûyîna endamên DAIŞ bo nav rêzên Qaîda hişyariyeke rasteqîn e ku divê handanê bo karekî bike ji bo dûrxistina vê egera metirsîdar," lêkolînerê siyasî Ebdilnebî Bekar, profesorê kolêja şerîet û qanûnê li Zanîngeha Ezher, got.
Îdyolojiya Qaîda ya bingehîn ew mak e ku piraniya girûpên tundrew jê derketin, Bekkar got.
"Xuyayî ye ku girûpên cîhadî li seranserê cîhanê niha li ser heman rê dimeşin, ku ji girûpên terorîst ên ku ji herkesî re naskirî ne pêk tên," wî ji Meşariq re got. "Ji ber vê yekê danîna guvaşê li ser yek ji van girûpan, an nêzîkbûn ji jinavbirina wê, yanjî tenê dorpêçkirina wê, dê bihêle ku endamên cîhadî li penayeke din bigerin ku ew hevşêweyê wê be yanjî guzarişt baweriyên wê yên terorîst dike."
Şerên li Sûriyê û Iraqê bi zelalî nîşan didin ku "îradeyeke navdewletî ya jinavbirina endamên terorîst bi temamî heye", wî got. "lê helbet dê haletên takekesî yan komî yên revê hebin, ligel şanên razayî, û piştevanên [mayî] li cihên cuda li cîhanê."
Piştî ketina DAIŞ
"Derketina DAIŞ, destpêkê li Iraqê û piştre li Sûriyê, gelek gengeşe derbarê rêbaza girûpê li pey xwe anî," cîhadiyê reformxwaz Nebîl Neîm, damezrênerekî Cîhada Îslamî ye li Misrê ku wî dest ji tundrewbûnê berda, got.
Guman derbarê karîna wê ya girtina erdê kuji bo pêkanîna "xîlafetê" bigre hebûn, wî ji Meşariq re got, "ligel tundutûjiya zêde ku derheqê herkesî bê cudabûn dihat kirin".
"Ji ber vê yekê, ketina vê [îdyolojiya 'xîlafetê'] ligel ketina DAIŞ dê bêguman bê wateya vegerê bo bijardeya yekem, wate girûpa terorîst a Qaîda," wî got.
Qaîda hîn dixwazin ku "hebûna nepenî" biparêze, wî got, û ji ber vê yekê, koçberiya berovajî ji DAIŞ bo nav rêzê Qaîda egerek e.
Ev yek gengaz e bi taybetî ji ber ku "koka bingeha endamtiya DAIŞ ji zikê Qaîda hat, ku di salên dawî de hat qelskirin bi rêya çûna hejmareke mezin ji endam û emîrên wê yên seranserê cîhanê bo DAIŞ ", wî anî ziman.
hilkirina îdyolojiya terorîst
Şikandina DAIŞ "girîng e lê ne bes e", ji ber ku divê hevdem be ligel hewlên rêgirtin li kesên ku bi eslê xwe endamên Qaîda bûn ku vegerin bo kokên xwe, lîwa Yehya Mihemed Elî, efserekî serbazî yê xanenişîn û pisporê girûpa terorîst, got.
Girîng e ku ev yek di şerê DAIŞ de li Sûriye, Iraq û seranserê cîhanê were liberçavgirtin, wî ji Meşariq re got, "ji ber ku hewlên niha yên ji bo jinavbirina metirsiya DAIŞ tên dayîn dê ne temam bin eger şanên Qaîda ne armancên vî şerî bin".
"Îdyolojî heman îdyoloji ye, û fetweyên tekfîrî jî heman fetwe ne," wî got jî, anî ziman jî ku "bingeha îdyolojî selefîzm e, ku her yek ji DAIŞ û Qaîda wê ji xwe re dikin rêbaz".
Ji ber vê yekê, dê girîng be ku belavbûna îdyolojiya terorîst neyê piştguhkirin, wî got.