Society |
2019-03-21
In Idlib, tensions between civilians, Tahrir al-Sham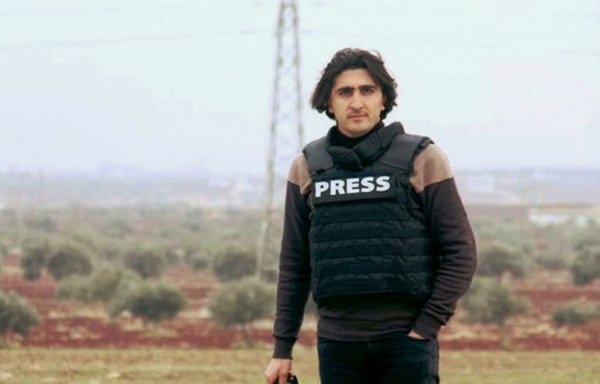 Renewed tensions between civilians and Tahrir al-Sham in several parts of Idlib province have escalated into direct confrontations in some areas, leading to detentions and casualties, a local activist said Thursday (March 21st).
The extremist alliance is continuing to pursue activists and media professionals, and is either detaining them or confiscating their work-related equipment, activist Haisam al-Idlibi told Diyaruna.
In an unusual incident, the residents of Kafr Takharim in southern rural Idlib expelled Tahrir al-Sham from their town and seized control of a checkpoint at the town's southern entrance, he said.
Meanwhile, in the town of Haas near Maarat al-Numan, confrontations between residents and Tahrir al-Sham left one person dead.
Tahrir al-Sham elements shot the youth, who has been named as Mohammed Ali Farhat, as local residents took part in a spontaneous gathering to block the detention of a number of local youth.
A number of Tahrir al-Sham elements also raided the home of media and relief activist Nasser Mansour in the village of Hawijah in northern Hama province, which borders Idlib, and led him away to an unknown location, al-Idlibi said.
The extremists also beat up a number of journalists and activists, including foreign news agency correspondent Omar Haj Qadour, for obtaining work permits from Failaq al-Sham, which controls southern rural Aleppo province.
Conflict with rivals, students
Al-Idlibi said the tension comes as Tahrir al-Sham seeks to impose its control over all local councils not yet affiliated with its so-called "salvation government".
This has led to armed confrontations over the past few days in the town of Umm al-Sir in southern rural Idlib, he said.
Al-Idlibi also noted that tension is running high between Tahrir al-Sham and Failaq al-Sham, which controls scattered areas in the provinces of Idlib, Aleppo and Hama that overlap somewhat with areas controlled by Tahrir al-Sham.
The extremist alliance also has been exerting pressure on university students, he said, by imposing a compulsory dress code for girls that has been unpopular and is likely to spark protests in the coming days.
0 COMMENT(S)