2019-01-08
ISIS remnants retreat to remote parts of Diyala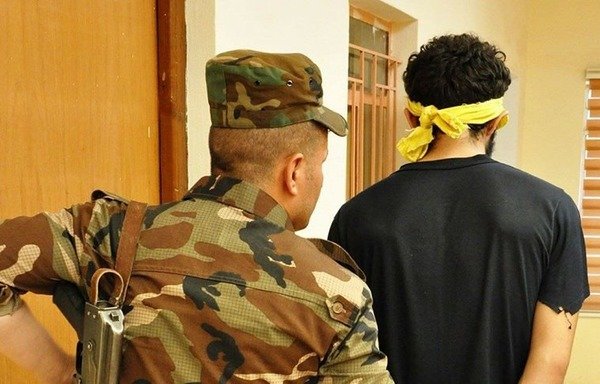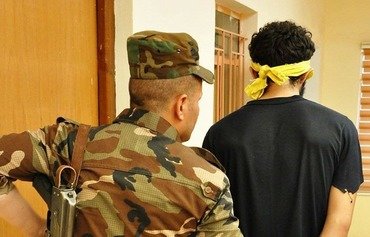 Iraqi intelligence reports show heightened levels of infighting among "Islamic State of Iraq and Syria" (ISIS) remnants in Diyala province, Iraqi officials said, attributing this to external pressure, internal fragmentation and low morale.
"ISIS remnants in hiding have retreated to remote areas, especially in al-Waqf basin, the Hamreen hills and al-Adhim district," Diyala police chief Maj. Gen. Faisal al-Abadi told Diyaruna.
"Only small groups of no more than 100 ISIS elements are left," he said, noting that these outlaws mostly occupy caves on the edges of the province.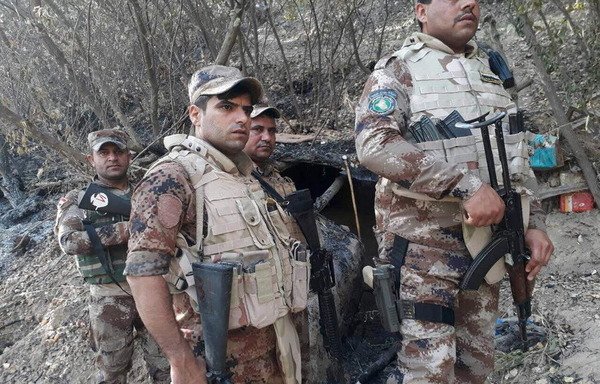 "Our operations against these elements have caused them to exist in a state of worry and psychological distress, as their human and financial resources have significantly declined and they no longer have any influence," al-Abadi said.
Iraqi air force and international coalition strikes have "reduced ISIS to a fragmented group that has no ability to regroup and rebuild itself", he said.
External pressure has reinforced divisions and sparked conflict within the group, he said, adding that intelligence points to increasing infighting in its ranks.
This often occurs as a result of recriminations between leaders or elements who accuse one another of treachery, disobedience or making unilateral decisions, he said.
Al-Abadi described ISIS elements as having "no principles, values or a belief system", adding that they have "descended from all corners of the earth to spread a cult of death and destruction on our country".
"We have defeated them on the battlefield and today, we are hunting them down till the last breath, and will not rest until we completely destroy them," he said.
Iraqi police are doing everything in their power to protect Diyala from the threat of terrorism, he added, with support from all segments of society.
Dwindling number of outlaws
Iraqi MP Abdul Khaliq al-Azzawi, who represents Diyala in parliament, told Diyaruna that some militants affiliated with ISIS are still hiding in the province.
"ISIS elements are still in al-Waqf, al-Mukhaisa orchards, the Hamreen valleys and the border with Salaheddine province," he said.
"However, they are merely small and fragmented gatherings here and there that continue to suffer from problems and internal fighting, and their influence is currently limited," he added.
These remnants are unlikely to do anything that would unsettle the security situation, al-Azzawi said, "thanks to the iron grip of the local police and the 5th army unit, in addition to the Diyala Operations Command, the intelligence agencies and the popular and tribal mobilisation forces".
Most security efforts in December targeted ISIS elements in Diyala, he said.
"At least seven guesthouses and food and living supplies have been destroyed, and more than 20 boats that the enemy used for transportation have been burned and destroyed," he said.
"Three ISIS members were killed in an airstrike at Hamreen Lake," he added.
Weakening influence in Diyala
According to Diyala provincial council member Khodar Muslim, the internal fighting is "a reflection of the level of devastation and the deteriorating psychological state that terrorists have reached".
He stressed the importance of "taking advantage of this state to wipe out what remains of ISIS fighters that are hiding in Diyala".
Diyala "has a strategic importance for terrorists, due to its geographical nature that offers natural hideouts, its proximity to the capital, Baghdad, and the existence of trade routes that connect it with other provinces", Muslim said.
"Our forces, however, are achieving unprecedented success in cleansing the province of ISIS pockets," he said.
"The security situation has markedly improved, and the terrorist organisation is now weak and its influence all but gone," Muslim said.
2 COMMENT(S)