Security |
2018-09-17
Anbar's al-Karma welcomes displaced residents home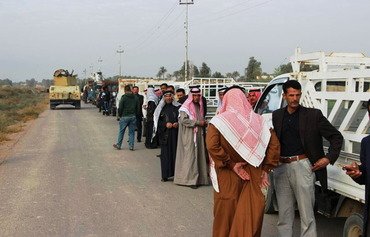 The vast majority of residents of Anbar province's al-Karma district who were displaced by the "Islamic State of Iraq and Syria" (ISIS) have returned to their homes, the district's administration said Monday (September 17th).
An estimated 90% of al-Karma residents who had taken shelter in displacement camps in Anbar and Baghdad have already returned to their homes, al-Karma mayor Ahmed Mukhlif al-Dulaimi told Diyaruna.
Since Iraqi forces ousted ISIS from the district in May 2016, "at least 1,500 families have returned to the centre of the district and its subdistricts", he said.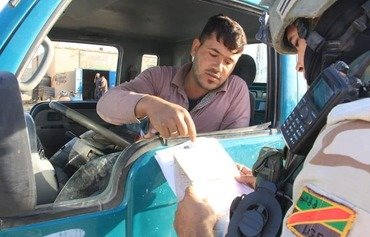 Most of those who are still awaiting clearance to return are the "family members of ISIS fighters", al-Dulaimi said.
These people will not be allowed to return until they have made a declaration, before the judiciary, that they have no ties to family members who have been involved in acts of terrorism, he said.
The return of district residents has taken place hand-in-hand with efforts to rebuild destroyed buildings and infrastructure.
"We have had fruitful co-operation with international organisations, the local government of Anbar and other government institutions, and we have worked together until we were able to overcome all challenges," al-Dulaimi said.
Basic services are up and running, he said, "and our efforts are continuing".
Broad security deployment
The Eastern Anbar and Northern Baghdad Operations Commands are responsible for securing al-Karma district, al-Dulaimi said.
"There is broad security deployment in the district, and much attention is given to the need to fortify it and close any gaps that may allow terrorists to infiltrate into the capital," he said.
Security forces continue to conduct sweeps in search of ISIS sites and to track ISIS remnants, he said, stressing that the local administration supports these ongoing campaigns to keep the district safe and stable.
The local population has provided "great support" to the security forces by co-operating with them and providing intelligence that has led to a number of arrests and to the discovery of ISIS hideouts and weapons caches, he added.
In response to intelligence information, Iraqi military intelligence on Friday (September 14th) arrested a wanted extremist in al-Karma district in what it described in a statement as a "well-planned" ambush.
The following day, military intelligence succeeded in an attempt to "lure a terrorist", arresting him in the area of ​Albu Jassim in al-Karma.
The detainee was "a fighter belonging to the so-called Jaish al-Mujahideen", who had "participated in a number of terrorist operations", it said in a statement.
0 COMMENT(S)